Jagged Edge
:
(
Review
and
Interview
) Kati says: "Geek Girl is an amazingly crafted story." "This is funny and cute from the beginning to the end. I love the sarcasm and the wit. Must read for all." "The force is strong with this one I can feel it. (Sorry this book has brought out my not so inner nerd!) 5+ stars."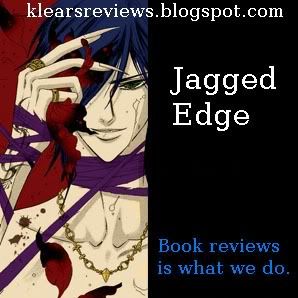 While you're out and about browsing the internet, stop by all the previous tours who have been kind enough to host Geek Girl during the tour!
Night Owl Reviews
Jolene's Been Writing
Dragonfire
Five Alarm Book Reviews
Reading, Eating & Dreaming I was Blair Waldorf
Coffee, Books, and Me
Inklings Read
The Character Connection
Courtney's Book Nook
Wordpaintings Unlimited
Vampire Wire
The Crazy Dream Blog
Forbidden Passions Reviews
As the Spine Breaks
The Plot Thickens
Thoughts at One in the Morning
Bookworm Lisa
Books to the Sky
Totally Obsessed!
Passion for Novels
Twisting the Lens
A Casual Readers Blog
Getting Your Read On
Nocturnal Book Reviews
Jeanz Book Read N Review
LDS Women's Book Review
Books Complete Me
Pages of Gold
Book Spark
Nuttier Reads
Zone Out Mode
Taffy's Writings
Wraths Queens Books
Mrs. Papillion "The Book Worm"
Lani Woodland
Imaginary Reads
A Book Lover's Review
Princess Reviews
Reader of Fictions
Reading for Sanity
ComaCalm's Corner
Nightly Reading